Wine Storage
Lantern Experiments
Nerf Warfare
An eye-patch for a Pug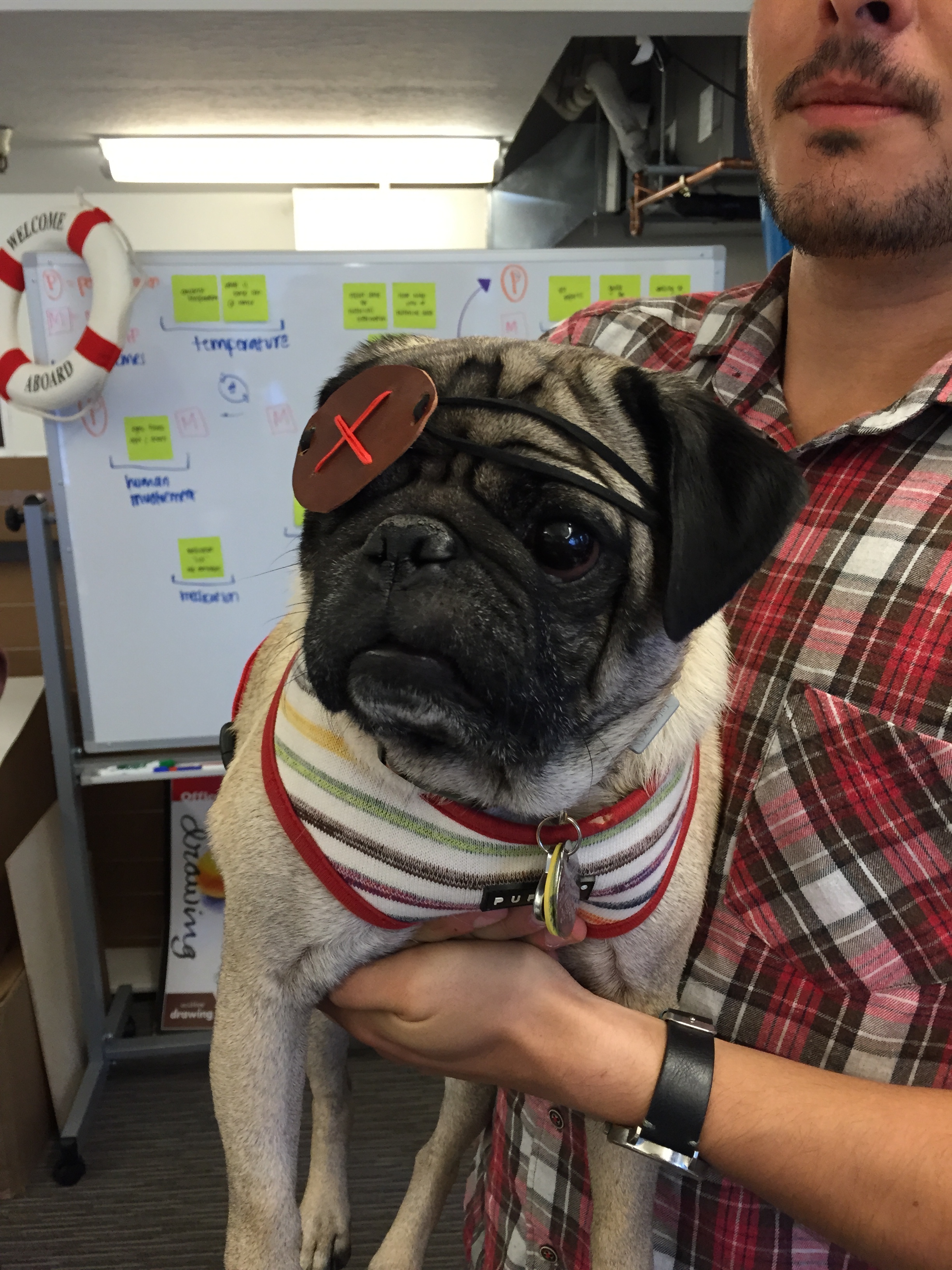 An eye-patch for a pug
Door Display
Nightstand
Nightstand
Side table
Marble top
Geodesic Dog House
Baby Mobile for Alison
Ice Cream Spoons
Whistle Entry Sign
Whistle Sign cut on FlowJet 2 WaterJet
CAD File for Whistle Entry Sign
Rooftop Planter
Tiffin with Leather-Wrapped Handle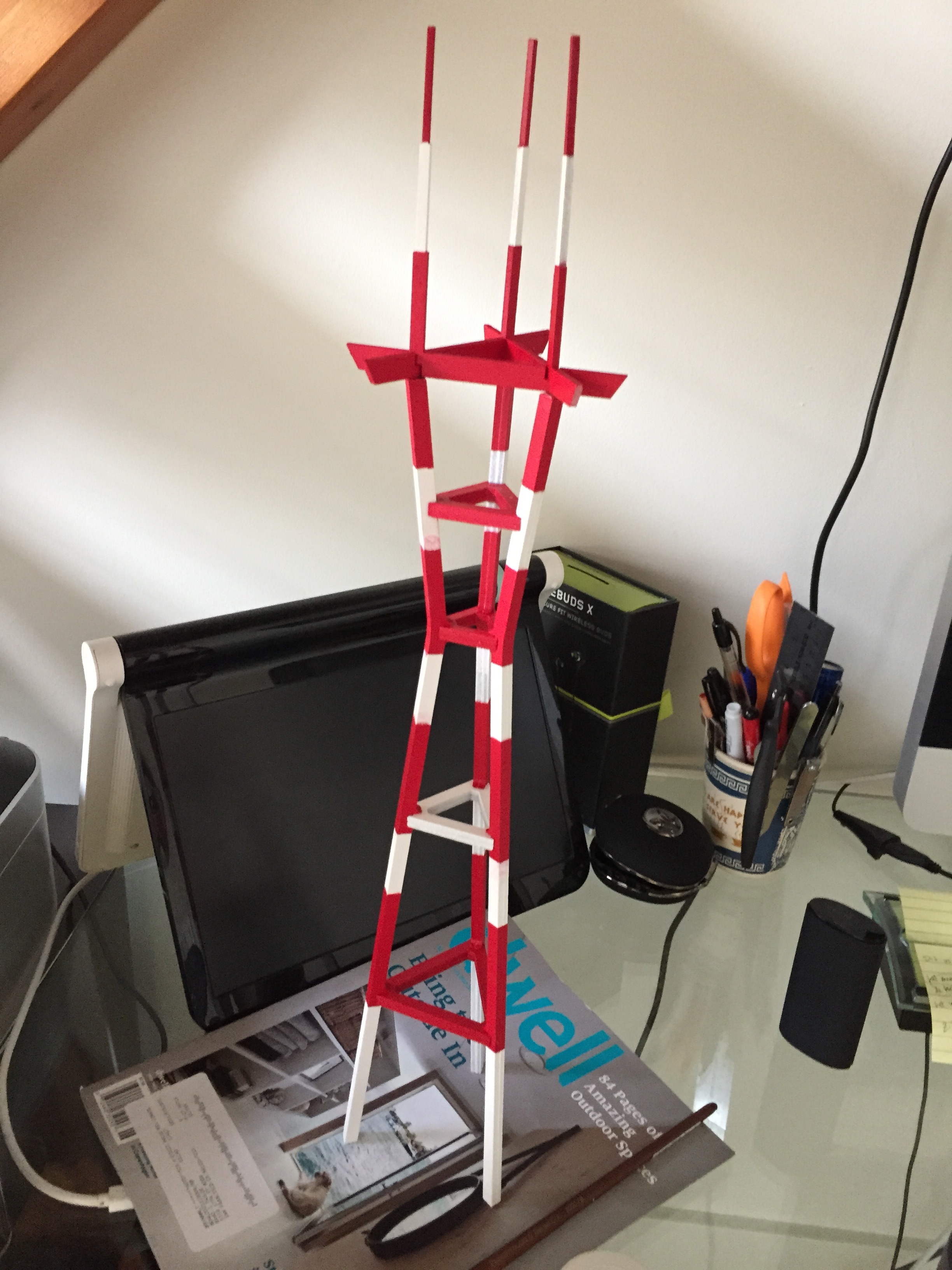 Painted Sutro
Tin tiles wrapped around a corner
Wine Storage
Lantern Experiments
I tried to replicate the light from a flickery lantern using several Neopixel RGB LEDs and a small micro controller.
Nerf Warfare
A fun project to paint and weather a nerf gun.
An eye-patch for a Pug
Leather eye-patch for @chestertheoneeyedpug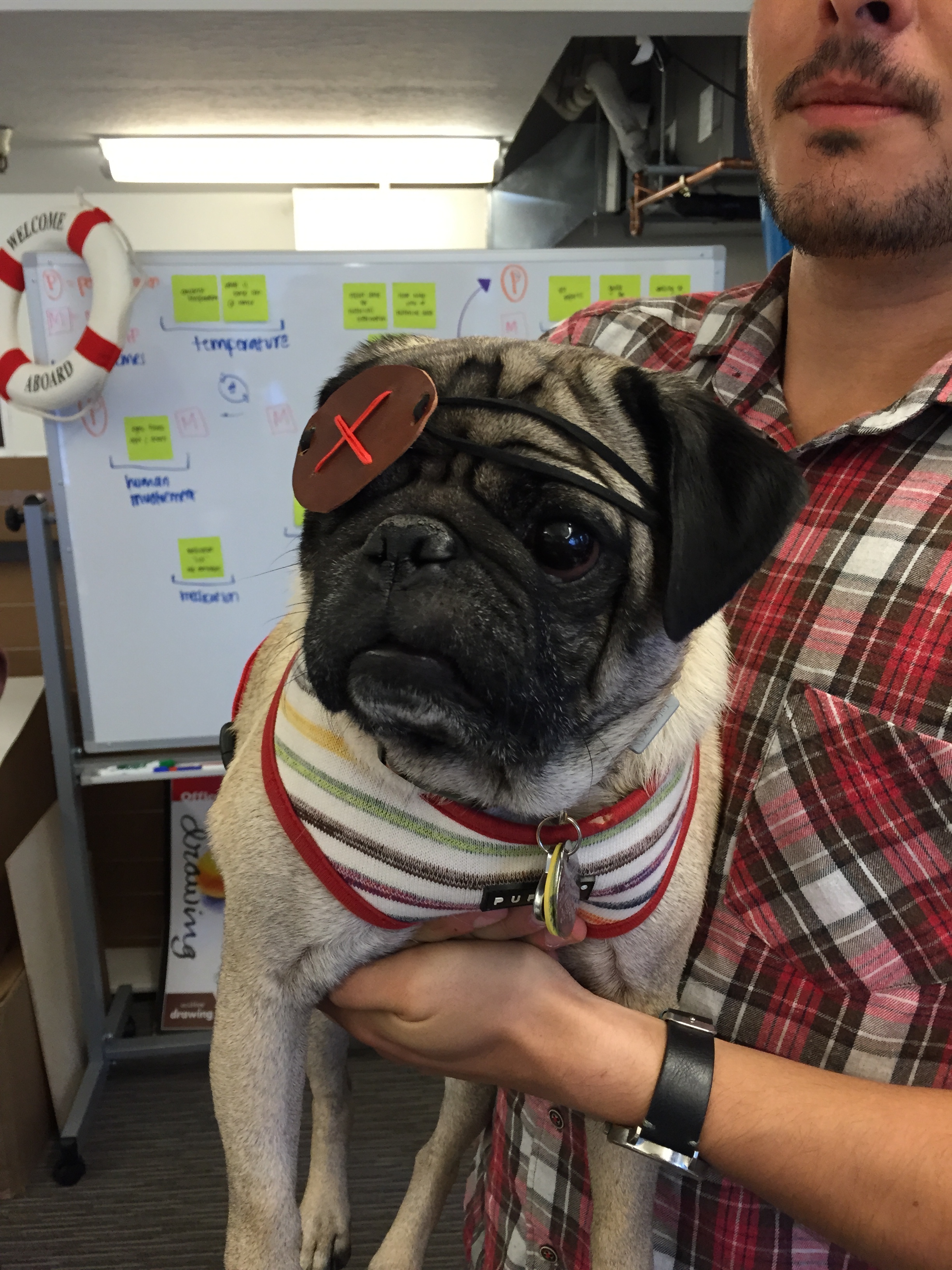 An eye-patch for a pug
Door Display
Laser cut acrylic, quarter-sawn white oak, TI CC3200, e-ink display.
Nightstand
4/4 Claro Walnut, brass hairpin legs, hidden tap-to-open drawer.
Nightstand
After assembly, glue-up and sanding, before finish and attaching drawer front.
Side table
4/4 Claro Walnut, 3/4" marble cut on Flow Mach 2 Waterjet
Marble top
Cut on Flow 2 WaterJet.
Geodesic Dog House
1/4" Walnut Ply with poly finish, brass screws, 2x4" construction, before padding/liner was added
Baby Mobile for Alison
Images of the sciences laser cut in 1/4" walnut plywood, wipe on poly finish
Ice Cream Spoons
First time woodturning project, birch and white oak with high-speed wax finish
Whistle Entry Sign
1/8" Aluminum cut on FlowJet 2 WaterJet
Whistle Sign cut on FlowJet 2 WaterJet
CAD File for Whistle Entry Sign
Rooftop Planter
Rooftop planter box made out of cedar 1x1, 1x12 and 6x6 posts.
Tiffin with Leather-Wrapped Handle
First project to learn leatherwork and sewing. Hand-dyed leather handle with baseball stitch.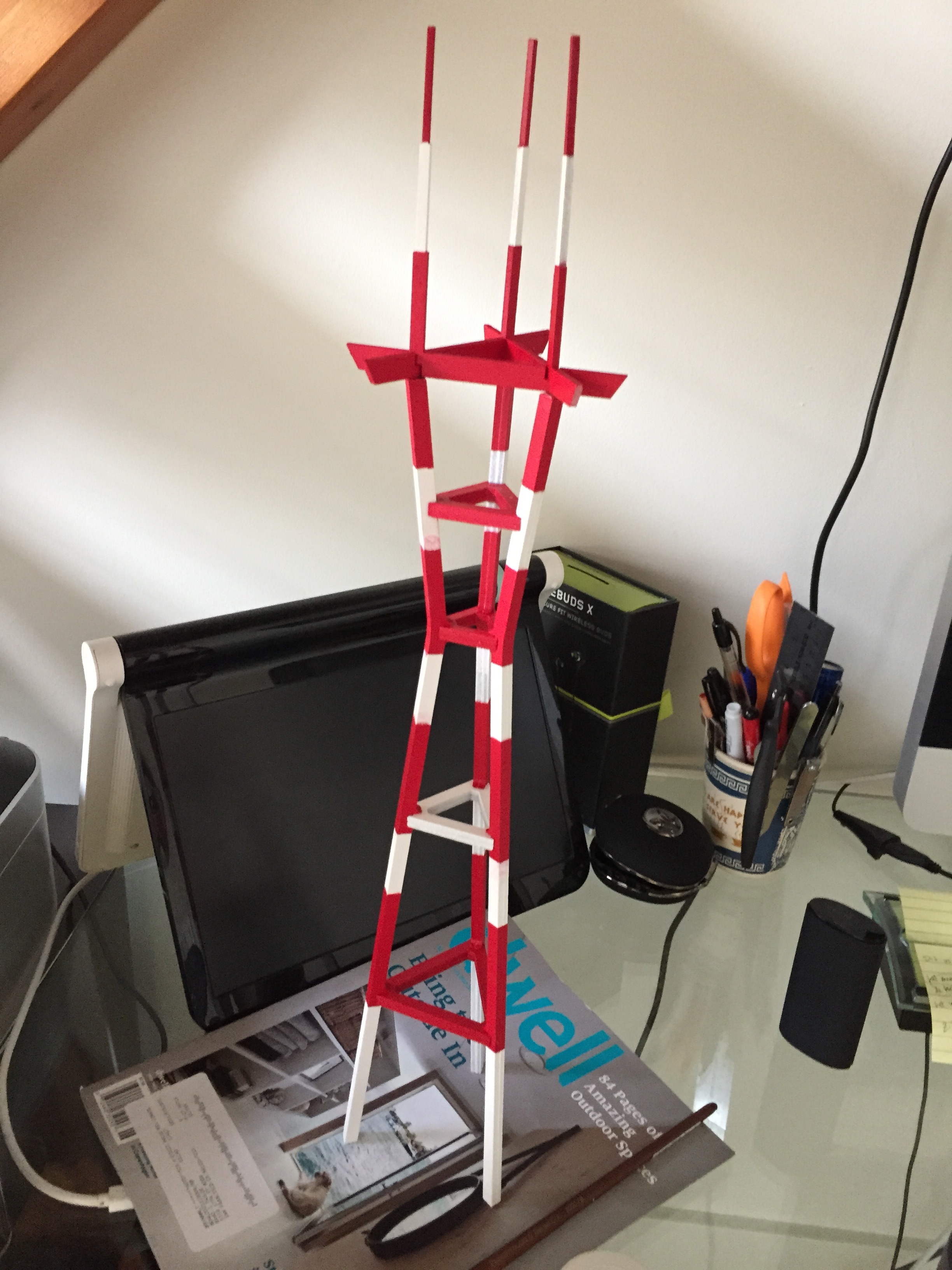 Painted Sutro
Laser-cut model kit of Sutro tower, hand painted with acrylics.
Tin tiles wrapped around a corner
Another project from my Boston house — didn't want to run moulding on this corner, so instead chose to carefully bend the tin panels around the corner. Took about 6 tries and a custom bending jig to get right.
1
2
3
4
5
6
7
8
9
10
11
12
13
14
15
16
17
18
19
20
21
22
23
24
25
26
27
28
29
·
·
·
·
·
·
·
·
·
·
·
·
·
·
·
·
·
·
·
·
·
·
·
·
·
·
·
·
·